No Cost Recruitment:
Employers, do you need Part-Time employees but don't want to pay for all the fees associated with placing job ads?  Contact Rise Staffing!  We have your next employee, and no recruitment fees.  Plus, hiring our individuals could qualify you for up to $2,400 with federal tax credits.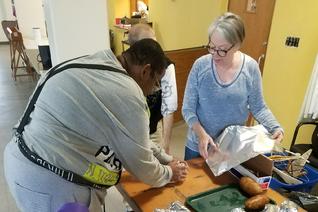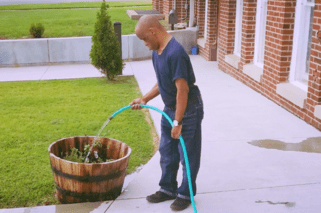 At Rise Staffing we support people with intellectual and developmental disabilities, and Oklahoman's partnered with Department of Rehabilitation Services to prepare, train and obtain competitive wage jobs by providing companies with part-time or full-time qualified, motivated and reliable employees to meet the needs of your business at no cost to you.

 Rise Staffing assists businesses to:

Alleviate recruitment costs

Lower staff turnover rate

Save training costs

Receive up to $2,400 in tax credits for each eligible employee hired

Diversify the workplace

​
We partner with businesses that celebrate the contributions of Oklahoman's with developmental disabilities in the workforce.   In today's culture, businesses need to demonstrate commitment to workforce diversity.   Did you know that part-time integrated workforce individuals consistently outperform many full-time employees?  Doesn't that sound like a win for your business?   Hiring our individuals for your company is so beneficial that several businesses have created new positions to reap the rewards.

 These are nervous times for employers preparing for the impact of the Comprehensive Tax Reform Bill.  Rise Staffing can help eliminate that stress.   Employing individuals with disabilities, receive rehabilitation services, also including Ticket to Work holder who has an individual work plan can claim Work Opportunity Tax Credit (WOTC).  The basic credit that an employer can receive is up 40% of the first $6,000 in qualified first-year wages for a maximum credit of $2,400.  Even those employers who cannot qualify for the maximum credit can receive a partial credit of 25% of the first $6,000 in qualified first-year wages.   Rise Staffing professionals will assist processing your WOTC credit.

 The old stigma of hiring developmentally disabled just cost to much and is time consuming needs thrown out the window.  You contact Rise Staffing and we tailor train individuals to the position specifications you give us.  We provide professional job coaches to ensure long term success of your employee in his or her job at your business.  Rise does the leg work processing requests for adaptive/assistive equipment (no charge to employer), adaptive computer access, augmentative communication devices, etc. ​  Rise Staffing believes that providing job accommodations for individuals with disabilities is a priority for the overall success of our agency. 
Counties We Serve
Tulsa

Creek

Osage

Wagner

Pawnee

Rogers

Washington